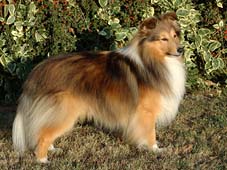 Ch Shemist Gold Mine for Shelridge JW
"Hogan"
son of Shelridge Socrates ex
Ch Summerspell daughter
"My love affair with Shelties began in 1966 and the first Shelridge litter was born in 1969.
Seven UK Champions plus other CC and
RCC winners have been bred here.
Several overseas champions bear our affix.
I am a Championship show judge in the UK and have judged at Crufts and the ESSC Ch Show
(I was voted to judge there a second time in 2008) I have judged in many European countries.
Our Shelties are primarily pets and I gain much pleasure in the establishment of a recognisable
line with the quality for which I aim."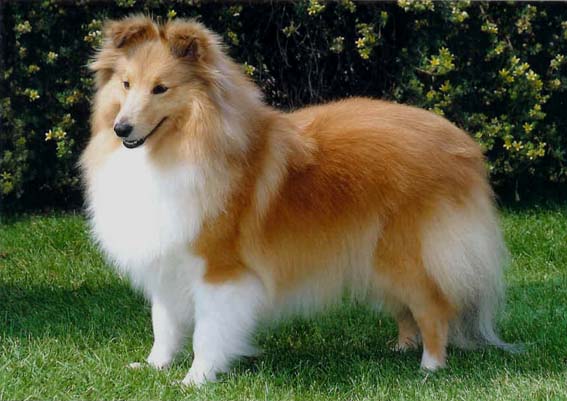 Ch Shelridge Sunshimmer JW
Best of Breed at Crufts 2006
Breed Club Sheltie of the Year 2006
The picture above is a link to Cara's page